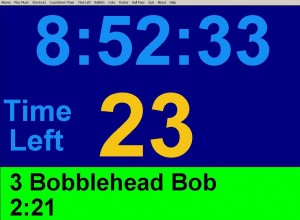 In this example, after getting permission, the student (Bob Bobblehead) presses the spacebar and selects his name from the roster you've entered.  The Clock will verbalize, "This is your 3rd pass."  Then along the bottom, you will again see the pass number as well as their name and a running timer showing how long they've been out.  The student simply presses the spacebar when they return and the data is saved.
The teacher can set the maximum number of passes students are permitted.  When the student uses their last pass, you will hear, "This is your last pass."  If they used all their passes, you will hear, "You have no more passes.  Please see your teacher."  At this point, the teacher may override the limit and give them another pass.
The pass data for your classes is saved and can be ret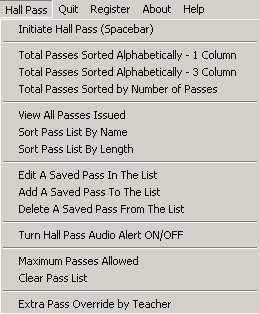 rieved and printed in various formats at any time using the Hall Pass menu.