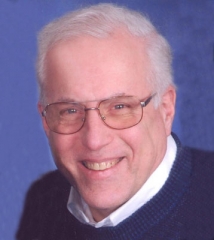 CAMBRIDGE – Michael J. Craig, 62, passed away Sept. 6, 2014, at the Southeastern Ohio Regional Medical Center.
He was born on March 27, 1952, in Youngstown to the late Ken and Rosalie (Billock) Craig.
Also preceding him in death was a brother, Breen Craig.
He graduated from Youngstown Cardinal Mooney High School, was an Air Force veteran from the Vietnam War era, he was a substitute teacher, a member of the Faith United Methodist Church, member of the Guernsey County Veterans Council, assistant scoutmaster of troop No. 526, OHSAA track official, past board member of Cambridge YMCA, and former St. Benedicts School track coach.
Michael is survived by his wife, Paula J. (Bako) Craig of Cambridge, whom he married on Jan. 20, 1973; two sons, Brian (Denise) Craig of Baldwinsville, N.Y., and Aaron (Kimberly) Craig of Tyrone, Pa.; eight grandchildren, Benjamin, Eliya, Zachary, Joel, Caleb, Adaya, Anna and Talia Craig; two sisters, Patricia (Dan) Curtin of California and Bonita (Jim) DeCarlo of Loudon, Tenn.; two brothers, Ken (Roan) Craig of Canfield and Tim (Erin) Craig of Bradenton, Fla.; and several nieces and nephews.
[SinglePic not found]